Our Services
Chart Your Financial Course
Begin Your Future, Today!
Begin Your Future, Today
A comprehensive financial plan should serve as the framework for organizing the pieces of your financial picture. At True North, our approach to financial planning starts with identifying and understanding your specific needs, goals, values, and time horizons. Then, together with you, we use these inputs to shape planning recommendations addressing all aspects of your financial life.
We design practical strategies to navigate the complexities of your financial life, building on strengths and addressing weaknesses. Once the right financial plan is in place, you'll be better able to focus on your goals and what it will take to reach them. We help keep you focused on where you want to go, advise you on how to get there, and help you employ a disciplined approach to navigating your future and achieving your goals.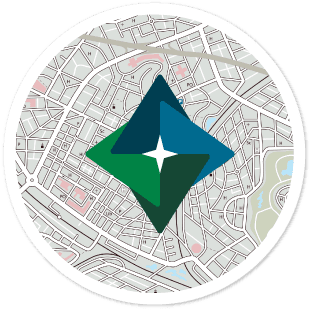 Financial Planning Services
Retirement/Financial Independence Planning
&nbspEstate Planning And Charitable Giving
Cash Flow and Income Planning
Insurance And Risk Management Planning
Investment Management And Planning
Once we have completed the initial planning process – what we call the foundational plan – we provide you with a planning document, which includes a comprehensive set of planning recommendations, along with a summary of your current financial situation and your goals. Your plan is designed to include enough information to be easily understood and action-oriented – not to sit on a shelf and collect dust. As you have been involved with your planning every step of the way, there should be no big surprises, and we find that most of our clients take ownership of the plan.
From here, you decide next steps and what actions to take. You retain control over your finances. We will be glad to assist you with implementing key aspects of your plan, and to work with you on addressing any planning needs not included in the initial planning process. We also monitor and review your progress on a regular basis and work with you to make necessary adjustments to keep you moving in the right direction. We strive to create long-term relationships with our clients, and we are here to service your planning needs as you move through the stages of your life. We are committed to your success, and want you to achieve the peace of mind that comes from knowing your financial life is on track.
Planning fees vary depending on the complexity of each situation, and the scope of work to be performed. Typically, an initial planning fee is charged, covering development and presentation to the client of the foundational financial plan, as well as coordination of key implementation components. Thereafter, ongoing planning fees cover review, monitoring, and updating of the foundational plan. Project-based pricing is also available for specific or limited financial planning engagements. Most clients find that the value of the financial planning we provide far outweighs the cost.